CEC Vibration Products Inc.
Aero Support provides our customers with the complete range of CEC Vibration Products.
CEC Vibration Products Inc. (CEC) is a manufacturer of vibration analysis equipment, vibration sensors, vibration meters and vibration monitoring equipment. CEC specialize in self generating vibration transducers for use in harsh environment applications. CEC manufacture a range of self-generating velocity sensors, vibration probes, industrial and high temperature accelerometers.
CEC Vibration Products manufacture a range of digital switches, vibration transmitters, vibration signal conditioners, remote displays and cables assemblies to monitor and provide critical machinery feedback of machinery vibration levels.
CEC has a field-proven reputation for product reliability and support. This strong reputation is the paramount reason our worldwide industrial, military, aerospace and marine customers choose CEC vibration products vibration analysis equipment for their critical machinery health measurements.
As a preferred value added distributor, Aero Support is able to supply products, equipment, product literature and support for the full range of CEC Vibration Products.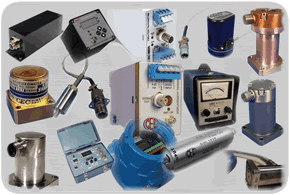 CEC - Proven in the field
Aero Support have used CEC products extensively in our customer aero engine test facility installations. We and our customers have been extremely impressed with the reliability and ease of use of the equipment.
We have installed CEC vibration products equipment in aero engine test facilities for civilian and military installations in both indoor and outdoor test facilities. The equipment has proven to be reliable in countries as diverse as the USA, England, the United Arab Emirates and Australia.
All the equipment has proven to be very reliable, even in the harshest outdoor testing environments and we therefore recommend CEC Vibration Products equipment to all of our customers.
The self-generating signal output is extremely useful when installing the sensors in power generation installations requiring hazardous area ratings.
CEC manufacture a range of electronic devices for vibration analysis and monitoring. Ranging from vibration transmitters, switches and including full control room vibration conditioning 19" mounted suites.
CEC have gained a world-wide reputation for superior sensors for use in demanding and harsh environments. Specializing in velocity sensors, CEC also produce high temperature and industrial accelerometers.
CEC vibration products manufacture a range of low noise vibration cable assemblies suiteable for all monitoring requirements. These include stainless steel overbraided, carbon shielded, and coaxial.